Glorious Leader Gap: Barack Obama Considered "Gayness"
I am kind of proud to report that I got a call from
Dinesh D'Souza
inquiring about this photograph the
young Obama
. I explained that I found it while I was skimming the Occidental College alumni magazine (Summer 2010). At the same time, I also went through the class notes and found that Hasan Chandoo has been in touch with my old girlfriend Caroline Grauman-Boss and her friend Susan (Keselenko) Coll over the years.
I expect that all additional information regarding the lasting social ties between young Obama and his Occidental College friends will give additional credibility to my statements that I knew the young Obama and can affirm that he was a Marxist socialist in 1980-1981. As I have reported
elsewhere
, Obama and I used to be part of a strong, committed group of revolutionaries. The only difference, as far as I can tell, is that I aged out of that obnoxious ideology in my mid-20s.
Also, this photo illustrates other
themes
I've communicated regarding the young Obama including the fact that I never saw him with a girl and that he was strikingly effeminate at the time. The larger point, of course, is that the picture of himself that he created in Dreams from My Father is very different from the real Obama that I knew during the 1980-1981 school year.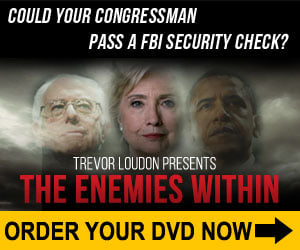 UPDATE #1: Jerome Corsi has published a
new article
featuring my first impression of the young Obama. People ask me about my first impression and I tell them the truth.
UPDATE #2: Ironically, Michelle Robinson - the future first lady - apparently had her own doubts about the young Obama. She asked her brother Craig Robinson to check out Barack. Here is a great passage from Christopher Andersen's book, Barack and Michelle: Portrait of an American Marriage:
Right after the game, Craig called Michelle with his verdict. "Your boy is straight," he told her, "and he can ball." (p. 126.)
Obviously, I was not the only person in young Obama's life who had questions about his sexual identity.
UPDATE #3: Jerome Corsi has another
new article
regarding Obama's time in Chicago which suggests that Obama hid his gay life to become president.
UPDATE #4: Rachel Maddow at MSNBC has launched an attack seeking to ridicule my first impression of young Obama.
I imagine Maddow does not have the nerve or the guts to air my complete and unedited first impression of the young Obama. Nevertheless, I am hoping this little bit of national television exposure will cause more people to look up my take on young Obama and judge its accuracy for themselves.
UPDATE #5: I met Barack Obama while he was a student at Occidental College. I have shared elsewhere that my first impression of him is that he was gay. (I was also one of the people that David Garrow interviewed for his new presidential biography, Rising Star.)
Giving Up All My Secrets: Dr. Drew Interviewed by Historian David J. Garrow
Consequently, I'm not surprised to learn that President Obama wrote that he "considered gayness" when he was younger. I think the meaning of the phrase is quite clear. Obama found men attractive enough that he seriously considered spending his entire life in a relationship with another man.
To heterosexuals, I think it sounds odd that President Obama writes that he prefers women simply because those relationships are more of a challenge. Objectively, I think it is much easier to get along with women than men. Men have a lot more testosterone which makes them quite ornery. I think, for most heterosexuals, the idea of having sex with either men or women is not decided on the basis of the comparative workload.
That being said, twin studies reveal that about half the folks who identify as gay as teenagers end up being straight when they grow up. For example, one study followed approximately 10,800 adolescents 16-22 years old. Among the 16 year-old males who had exclusively SSA, 61% had opposite-sex attraction at age 17. For same-sex attracted females, 81% changed to opposite attraction in just one year. The same study compared sexual attraction at ages 17-22 and found that 75% of adolescent males with SSA at age 17 had opposite-sex attraction at age 22.
Prevalence and stability of sexual orientation components during adolescence and young adulthood.
It looks to me like President Obama may well fall into that category of young men who have SSA but then end up with opposite-sex attraction as adults.

John C. Drew, Ph.D. is an award-winning political scientist. He applies his skills as a grant writing consultant in the Southern California area.
His website is at the following link:
http://drdrewguaranteedgrants.com/about-us/